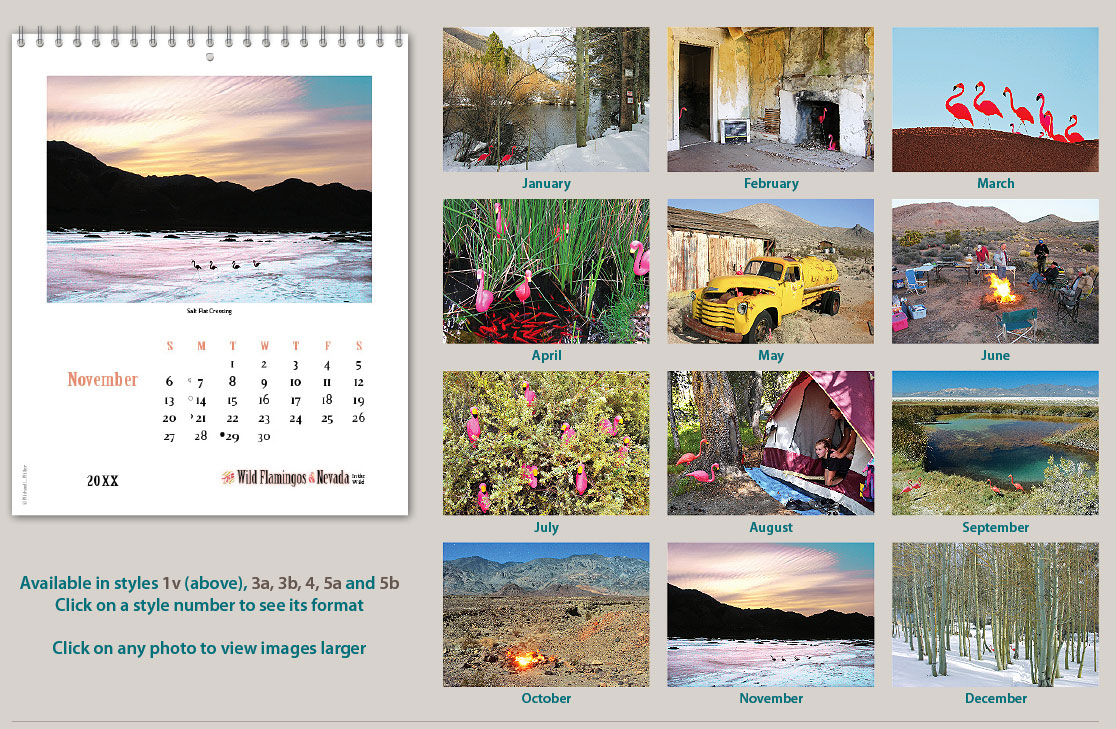 Like the wild mustangs that roam Nevada, wild flamingos also roam the state's dry landscape. The birds' past goes back the late
1800s when they escaped from various brothels and casinos that have flamingos to attract customers. Today, Dr. Flamingo,
ornithological veterinarian, travels the state to take care of the exotic flocks at the various establishments of adult pleasure.
When driving or hiking through Nevada, always be on the watch for a possible sighting.