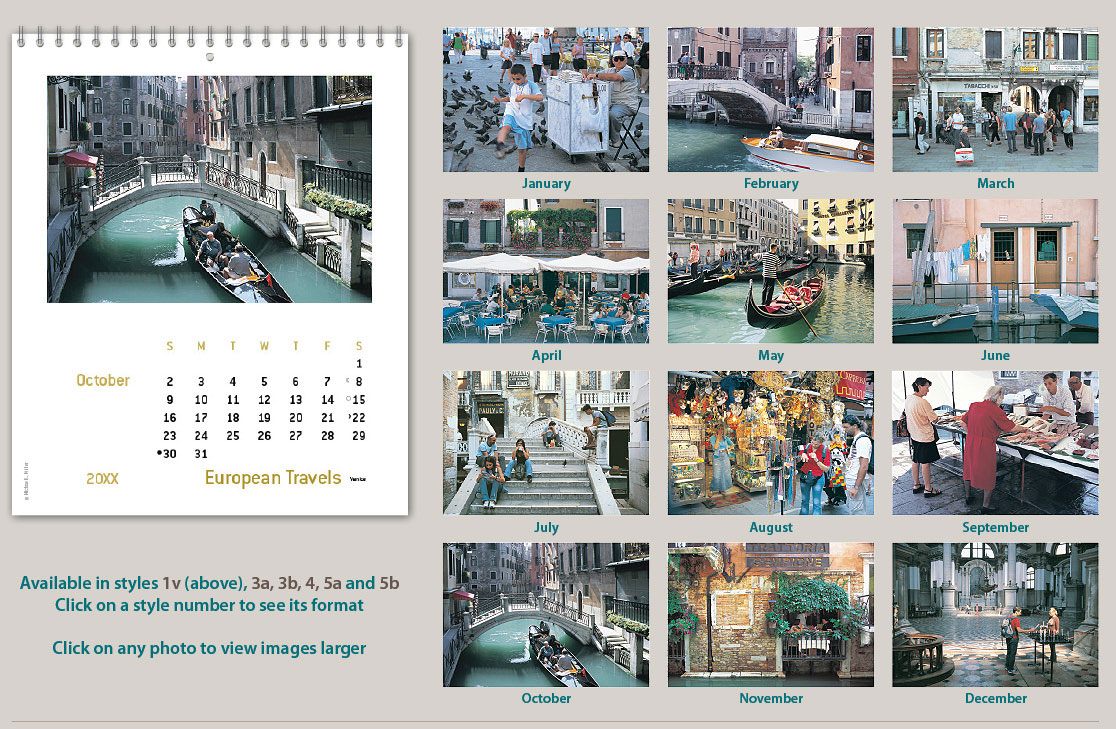 The three titles of European Travels; Rome, Venice, and The Hilltop Towns of Italy are a part of a larger collection
from a four week European tour; two of which are in Italy. The original title, European Ties, where photos are are arranged
in pairs, or themes, didn't quite work in a calendar format, and hence the main title was changed. However titled, the main
focus of these photos is not as much the landscape or attractions, but the people, whether they be locals or tourists,
and the interactions within them in relation to their surroundings.