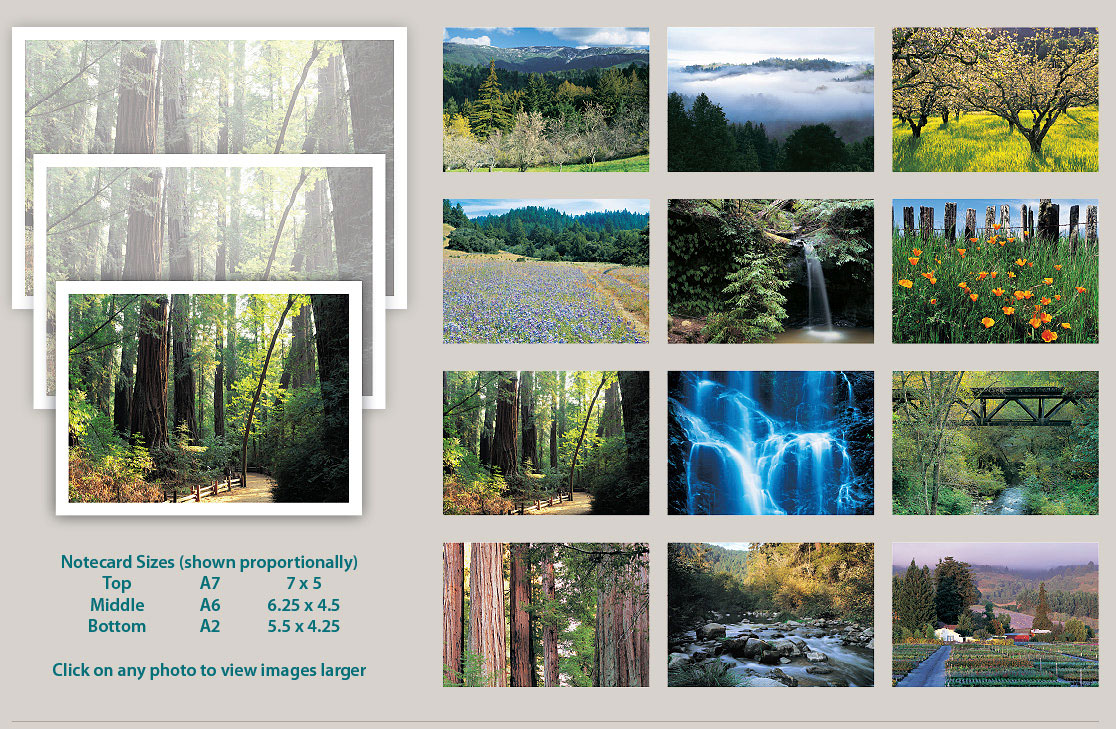 With the exception of the the title, Pogonip, all of these photographs were specifically taken for wall calendars of Santa Cruz
County that were published for the years 2000 to 2009. It's aprapos that these images come back to grace calendar pages
again. The four titles represent a portion of a large collection of shots throughout the county. Pogonop is a beautiful
Santa Cruz city park and was a 7 month project before leaving Santa Cruz and moving to Carson City, Nevada.